Episodes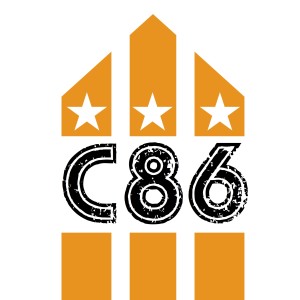 Monday May 17, 2021
Monday May 17, 2021
Hurrah! with Paul Handyside in conversation with David Eastaugh
Paul Handyside is a folk and roots singer songwriter, formerly of eighties indie darlings Hurrah! whose songs now fuse pop with folk-tinged americana. The fourth album "Loveless Town" will be released on the 21st of May 2021.
Hurrah! were one of the first acts signed to Kitchenware Records, who issued the band's debut single, "The Sun Shines Here", in 1982. Second single "Hip Hip" was released the following year, and gave the band an indie chart hit, reaching No. 21.
The third single, "Who'd Have Thought," was another indie hit in 1984, reaching No. 7 on the British charts. After one more single, "Gloria" – produced by Jimmy Miller, the band's early recordings were compiled on the Boxed album in 1985.
Hurrah! signed to Arista Records via Kitchenware's deal with the major label, and the Tell God I'm Here album was re-released by the record company. On Arista's release, the future single "How Many Rivers" was re-recorded with new drummer Steve Price, and produced by Steve Brown.
Friday Feb 05, 2021
Friday Feb 05, 2021
Melanie Safka in conversation with David Eastaugh
Initially signed to Columbia Records in the United States, Melanie released two singles on the label. Subsequently, she signed with Buddah Records and first found chart success in Europe in 1969 with "Bobo's Party" which reached No. 1 in France. Melanie's popularity in Europe resulted in performances on European television programs, such as Beat-Club in West Germany. Her debut album received positive reviews from Billboard, which heralded her voice as "wise beyond her years. Her non-conformist approach to the selections on this LP make her a new talent to be reckoned with."
Later in 1969, Melanie had a hit in the Netherlands with "Beautiful People". She was one of only three solo women who performed at the Woodstock Festival in 1969 and the inspiration for her first hit song, "Lay Down (Candles in the Rain)", apparently arose from the Woodstock audience lighting candles during her set (although most of the "candles" were actually matches or lighters).
Tuesday Jan 26, 2021
Tuesday Jan 26, 2021
Laura Cantrell in conversation  with David Eastaugh
Cantrell reached wider recognition in 2000 with her debut album, Not the Tremblin' Kind. The album reached the attention of legendary UK DJ John Peel, who wrote of it, "[It is] my favourite record of the last ten years and possibly my life". She went on to record five sessions for Peel and dedicated her 2005 album, Humming by the Flowered Vine, to his memory.
In the spring of 2011, Cantrell released Kitty Wells Dresses: Songs Of the Queen of Country Music, "a recording she made in honor of one of her heroines, the great Kitty Wells", taking its title from an original song of Laura's written in tribute to Wells.