Episodes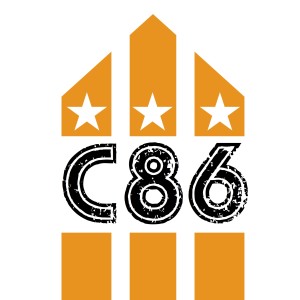 Friday Jul 17, 2020
Friday Jul 17, 2020
Vic Godard in conversation with David Eastaugh
In 1976, Godard formed Subway Sect with three other fans of the Sex Pistols at the suggestion of Sex Pistols manager Malcolm McLaren, who wanted another band for the line-up of the 100 Club Punk Festival. Despite their inexperience, Subway Sect made a successful debut at the festival and were taken on by Clashmanager Bernie Rhodes. They appeared with The Clash on the White Riot Tour in 1977 and released their debut single, "Nobody's Scared"/"Don't Split It", in March 1978. While recording their debut album at Gooseberry Studios, Rhodes suddenly fired the entire band except for Godard. Two tracks from the album's recording sessions, "Ambition"/"Different Story", were released by Rough Trade Records; the single was a major hit on the alternative charts.
Godard re-formed Subway Sect in 1980 with new musicians and signed to MCA Records sublabel Oddball, releasing the album What's The Matter Boy?
Following a summer tour with Buzzcocks, Subway Sect disbanded again. Guitarist Johnny Britten formed a rockabilly band with Chris Bostock, Sean McLusky, Rob Marche and DC Collard, but was soon forced to leave the group, at which point Godard stepped in to take his place. They recorded the album Songs For Sale in 1981, but were disappointed with the results and disbanded soon after; members of the band, without Godard, went on to form JoBoxers.[3] Godard also recorded an LP at Olympic Studios, called T.R.O.U.B.L.E., with a group of London jazz musicians known as Working Week, which was eventually released two years later by Rough Trade Records.
In the mid-1980s, Godard retired from music and became a postman.
In 1990, Godard wrote the song "Johnny Thunders", a tribute inspired by reading an obituary of the New York Dolls guitarist. It was recorded at the home of Paul Baker, a fellow postman. Godard also recorded ten other tracks and the recordings, with Paul Cook on drums, eventually became the album The End of the Surrey People. Produced by Edwin Collins, it was released on the Postcard Records label. Collins' group Orange Juice had made the Subway Sect song "Holiday Hymn" a feature of their set in the early 1980s.
Later in the 1990s, Godard formed the band The Long Decline with Kenny Wisdom and Mark Perry. The band released an album on the Overground label before disbanding in 1998, but re-formed in 2000 with Godard, Wisdom, Lee McFadden, and Mina Sassoon, among others. Godard contributed guitar and some songwriting, but not lead vocals,
In 1998, Godard released the album Long Term side-Effect on Tugboat Records.[3]
A 2002 album recorded by Godard, Sansend, was released under the name Subway Sect, rather than his own.