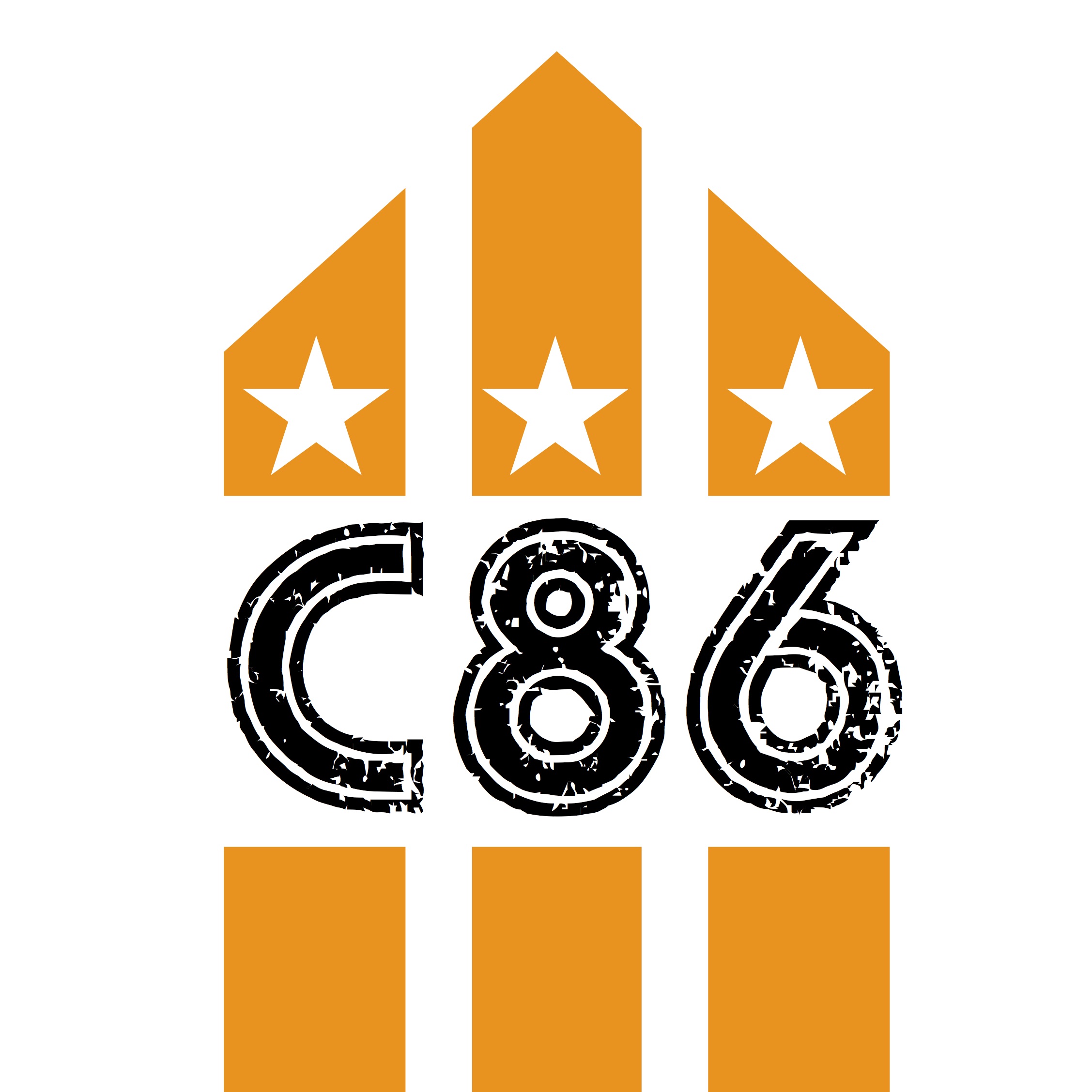 The Wake with Gerard "Caesar" McInulty in conversation with David Eastaugh
The Wake released their first single on their own Scan 45 label, coupling together "On Our Honeymoon" and "Give Up". This single eventually caught the attention of New Order manager Rob Gretton, who helped the band sign to Factory Records in 1982 and record an LP (Harmony) at Strawberry Studios in Stockport. This was followed by a number of singles on Factory and its Belgian sister label Factory Benelux. In 1983, The Wake toured with New Order, and thus received critical attention but were often unfavourably compared to their more celebrated labelmates. Gillespie was asked to leave in 1983, subsequently playing drums with The Jesus and Mary Chain and achieving fame with his own band Primal Scream. After a short-lived stint with McInulty's ex-classmate Martin Cunning on bass, Alexander 'Mac' Macpherson permanently replaced Gillespie. That same year the band recorded a session on John Peel's BBC Radio 1 programme and David 'Kid' Jensen's BBC radio 1 show. The band toured extensively and scored an indie hit with their 1984 single "Talk About The Past" which featured Vini Reilly of Durutti Column on piano. The recording and release of their seminal 1985 album Here Comes Everybody marked the apex of their career. Further releases were few and far between: one more single "Of The Matter" emerged in 1985 before their last release for Factory, a 4-track EP entitled "Something That No One Else Could Bring" finally appeared in 1987.
In 1988, disillusioned with the lack of proper promotion and indeed apathy from Factory Records, The Wake left the label and signed to Bristol's legendary Sarah Records, releasing two singles and two LPs, the last being 1994's Tidal Wave of Hype. By this point, once again down to a three piece featuring McInulty, Allen and Allen, they also shared personnel with another Glasgow-based band on Sarah, The Orchids, with whom they had also played a few live gigs. When Sarah shut down in 1995, The Wake effectively dissolved.