Episodes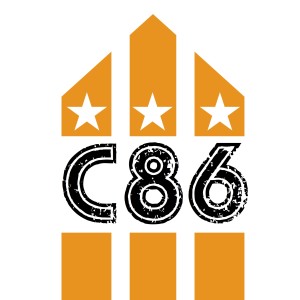 Monday Aug 24, 2020
Monday Aug 24, 2020
The Vibrators special with John Ellis in conversation with David Eastaugh
Ellis was a co-founder of the pub rock band Bazooka Joe in 1970 and a founding member of the punk rock band The Vibrators. He formed The Vibrators in 1976 while still at art school studying illustration. The Vibrators released two albums with Ellis and toured extensively. Ellis left the Vibrators in 1978 to form the short-lived group Rapid Eye Movement, before embarking on a solo career in 1979, releasing a couple of singles, one of which, "Babies in Jars" (a live Rapid Eye Movement recording) reached #34 on the UK Indie Chart.[2][3]
In 1980, Ellis toured with Peter Gabriel on his "Tour of China 1984", and he appears on the album Peter Gabriel 4. From 1982 onwards, he recorded a number of albums with Peter Hammill, and toured with Hammill (off and on) from 1981 until 1989. From 1981 until 1984, he was a member of the K Group with Peter Hammill. Hammill was "K" (on vocals, piano and guitar), Nic Potter was "Mozart" (on bass guitar), Guy Evans was "Brain" (on drums), and Ellis was "Fury" (on backing vocals and guitar).[4] The Peter Hammill album The Margin is a registration of live-concerts by the K group.
Between late 1990 and 2000, Ellis was a member of the punk rock band The Stranglers, starting with the album Stranglers in the Night.[1] During that period he also created music for European Art exhibitions and several short films. Ellis left the Stranglers in 2000. He is an exponent of the E-bow guitar.
Ellis has contributed to the recordings of Judge Smith, a founding member of Van der Graaf Generator.
In 2005, Ellis formed a community organisation called 'The Luma Group', that delivers arts based training and workshops.
In 2009, Ellis started his own record label, Chanoyu Records, in order to release his own music. The first release was Wabi Sabi 21©, an album of electronic instrumentals inspired by the Japanese Tea Ceremony.