Episodes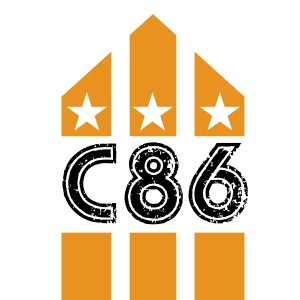 Wednesday Feb 13, 2019
Wednesday Feb 13, 2019
The Hit Parade special with Julian Henry talking about life in music, the creative process, starting a record label & much much more
The first Hit Parade's records were released in 1984. The Hit Parade's second and third singles "My Favourite Girl" and "The Sun Shines in Gerrards Cross" were played on BBC Radio 1 by DJs John Peel, David "Kid" Jensen and Janice Long but were dismissed by the music press as twee and inconsequential. The band originally consisted of three schoolfriends, Julian Henry, Raymond Watts and Matthew Moffatt. Watts moved to Berlin in 1989 to work with KMFDM, Henry developed a business in marketing and journalism, while Moffatt founded his own film lighting company. But they continue to release records, proclaiming the Latin motto "Semper Eadem" ("alvvays the same").
The Hit Parade record for JSH UK record label producing 7" vinyl singles in limited editions. The first Hit Parade single 'Forever' was released in 1984 with a mock-vorticist manifesto. A year later The Hit Parade signed to Stiff Records but the label went out of business before anything (other than a track on a compilation album) was released. The first pressing of the band's 'See You in Havana' single JSH5 with Stiff Records logo is collectible. The first Hit Parade LP "With Love From The Hit Parade" was released on their own label in 1988 to unfavourable reviews: 'mire of cheesy mundane tunes' 'oblivious to musical developments of the last 24 years' (Q Magazine) 'twee like you wouldn't believe' (MM), apart from NME which declared the Hit Parade to be the 'perfect pop machine'.
But the band's diy approach was lauded by fanzines (Caff, Are You Scared To Get Happy, Especially Yellow) and the album sleeve was self-taken 'selfie album cover'. The album has been re-issued and is now regarded as 80s indie classic.[2][3]Following its release Henry was approached by Cherry Red Records and arranged[4] nine songs on the first Would-be-goods album. In the 1990s, The Hit Parade signed to Sarah Records label and recorded "In Gunnersbury Park" b/w "Harvey".
After live shows in Tokyo shopping malls in the 90s the Hit Parade were linked to the Shibuya-kei movement alongside groups The Pastels, Orange Juice and Flipper's Guitar in Japan. The Hit Parade signed to Vinyl Japan and later Polystar Records, had a minor hit with "Hello Hannah Hello". They toured Japan several times, played at the opening of the Virgin Megastore Shinjuku, Tokyo, appearing on MTV Japan and other music TV shows, and signed to Minty Fresh Records, Chicago, in the United States releasing their first US single, "Hello Hannah Hello".
The Hit Parade produced their fifth album with St Etienne producer Ian Catt in 2006 The Return of the Hit Parade, and 9th single "My Stupid Band", the story of a failed pop group doomed to a life of obscurity. It was published with a Manifesto that called for Food Lovers Fairs to be banned and for JG Ballard to be knighted. In 2007 the Hit Parade single "You Didn't Love Me Then", appeared on Sanctuary Records C86 double album Cd86: The Birth of Indie Pop.
The 10th Hit Parade 7" single was a tribute to Le Corbusier's 'Unite D'Habitation', featuring Manchester singer Cath Carroll. "I Like Bubblegum" b/w "Zennor Mermaid" raised funds for the Porthmeor Studio in St Ives Cornwall restoration fund and was voted one of the best singles of 2010 by Drowned in Sound. Julian Henry was interviewed in The Guardian in 2011.
In 2014 the Hit Parade released "Cornish Pop Songs", songs set in South West England, described by Cornishman art critic Lee Trewhela as 'the best album made about Cornwall this century" and "a glorious collection of melodic, memorable guitar-based tunes". The album was re-issued on vinyl in 2016.
Henry and Watts have been recording new Hit Parade material for 2019 release ; their 13th single "Happy World", released in 2018 to mark Record Store Day was described by the Arts Desk as "the very definition of twee Eighties style indie".