Episodes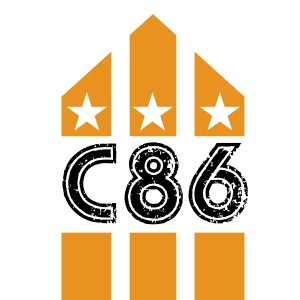 Tuesday Sep 03, 2019
Tuesday Sep 03, 2019
New Model Army with Justin Sullivan in conversation with David Eastaugh 
New Model Army are an English rock band formed in Bradford, West Yorkshire, in 1980 by lead singer, guitarist and main composer Justin Sullivan, bassist Stuart Morrow and drummer Phil Tompkins. Sullivan has been the only continuous member of the band, which has seen numerous line-up changes in its 39-year history. Their music draws on influences across the musical spectrum, from punk and folk to soul, metal and classical. Sullivan's lyrics, which range from directly political through to spiritual and personal, have always been considered as a key part of the band's appeal. By the time they began making their first records in 1983, Robert Heaton, a former drum technician for Hawkwind, had replaced Tompkins.
Whilst having their roots in punk rock, the band have always been difficult to categorise. In 1999, when asked about this, Sullivan said "We've been labelled as punks, post-punks, Goth, metal, folk – the lot, but we've always been beyond those style confines". Following a large turnover of personnel, both permanent and as touring members, as of August 2017 New Model Army comprise Sullivan, Dean White (keyboards and guitar), Michael Dean (drums), Marshall Gill (guitar) and Ceri Monger (bass).
The band were formed in Bradford, West Yorkshire in the autumn of 1980, taking their name from the army established by Parliament during the English Civil War, and played their first concert in Bradford in October, playing songs based on their shared love of punk rock and Northern soul.
Until the mid-1980s, Sullivan used the alter ego of "Slade the Leveller" (Levellers being a radical political movement of the 1640s), supposedly so that he would not lose his unemployment benefits if the authorities realized he was making money from music. They continued to gig around the United Kingdom with little recognition, but in 1983 released their first singles "Bittersweet" and "Great Expectations" on Abstract Records, and were given airplay by Radio 1's John Peel.
In February 1984, they were invited to play on popular music show The Tube, being introduced by presenter Muriel Gray as "the ugliest band in rock and roll". The producers of the show however were concerned about the lyrics of "Vengeance", which the band were due to perform ("I believe in justice / I believe in vengeance / I believe in getting the bastards") and so the band played "Christian Militia".
Following this performance, the band's first mini-album Vengeance reached Number 1 in the UK independent chart in early 1984, pushing The Smiths from that position. After a further single "The Price" also reached a high placing in the independent charts, the band were signed by major label EMI.