Episodes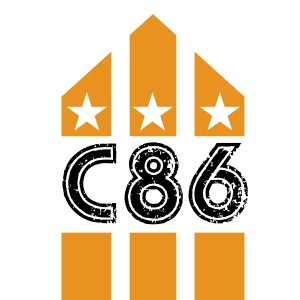 Friday Sep 13, 2019
Friday Sep 13, 2019
My Life Story with Jake Shillingford in conversation
At the time of their debut single, "Girl A, Girl B, Boy C" (1993) produced by Giles Martin son of George, the group had a regular line-up of twelve members. Though the membership fluctuated continually, it rarely dipped into single figures until 1999, when their third album credited just four regular members, though most of the former line-up were still used as session musicians. Their orchestral sound led them to be compared to groups such as Tindersticks and especially The Divine Comedy. Their debut album, Mornington Crescent was released on 10 January 1995. My Life Story enjoyed the most success at the time of their second album The Golden Mile, which was released on 10 March 1997. It spawned five singles that entered the lower half of the UK Singles Chart, but finally disbanded after a series of farewell concerts in December 2000.
On 26 May 2006 the band reformed with the full line-up of thirteen members, to play at the Mean Fiddler (LA2) on Charing Cross Road in London, in support of their forthcoming Best Of album. The gig got a review rating of 10/10 from Planet Sound. A second reunion show took place at the Astoria in London on 8 December 2006. Further reunions have taken place every two years on 13 December 2007 at the O2 Shepherds Bush Empire, and Koko on 26 November 2009, where the band performed their debut album, Mornington Crescent, for the first time in its entirety. In 2009, it was announced that, to mark 15 years since their debut album, the group would reform and perform the album in full, together with later songs. This concert took place at KOKO which is next door to Mornington Crescent tube station.
My Life Story announced that they were to reunite again to perform The Golden Mile at the Shepherds Bush Empire on 3 March 2012 to celebrate fifteen years since the album's release.
In mid-2013 the group announced their first UK tour in 14 years. Singer Jake Shillingford is reported to have said: "For many years we have only been able to play a big London show due to the sheer size and scale of the band. Now I am able to take my songs out on the road with a stripped down tight rocking outfit."
"I will be joined by various members of My Life Story along my journey around the UK, culminating in our traditional annual London concert with the original bunch, I'm really looking forward to seeing everyone again, expect a big, bold and brash performance, all foxy horns and horny foxes."
In September 2016 My Life Story released their first single in 16 years, "24 Hour Deflowerer". The launch was marked with a two-night residency at The Borderline in London on 14–15 October, with all audience members receiving a numbered limited edition 7" vinyl of the single.
My Life Story performed in the Star Shaped Festival, a Britpop revival tour, alongside The Bluetones, Space, Dodgy and Salad, in July/August 2017 and again in August/September 2018 together with Echobelly, Black Grape and The Supernaturals. The band's current five-piece line-up features Jake Shillingford (vocals), Nick Evans (guitar), Chris Hardwick (drums), Jack Hosgood (bass) and Aimee Smith (keys).
The fourth My Life Story studio album, World Citizen, was crowd-funded with pre-orders from fans and was released on 6th September 2019. Described as "the best My Life Story album ever", World Citizen received review scores of 4/5 in The Express, 85% in Hi Fi News and 7/10 in Uncut
The release will be followed by a UK tour in November.