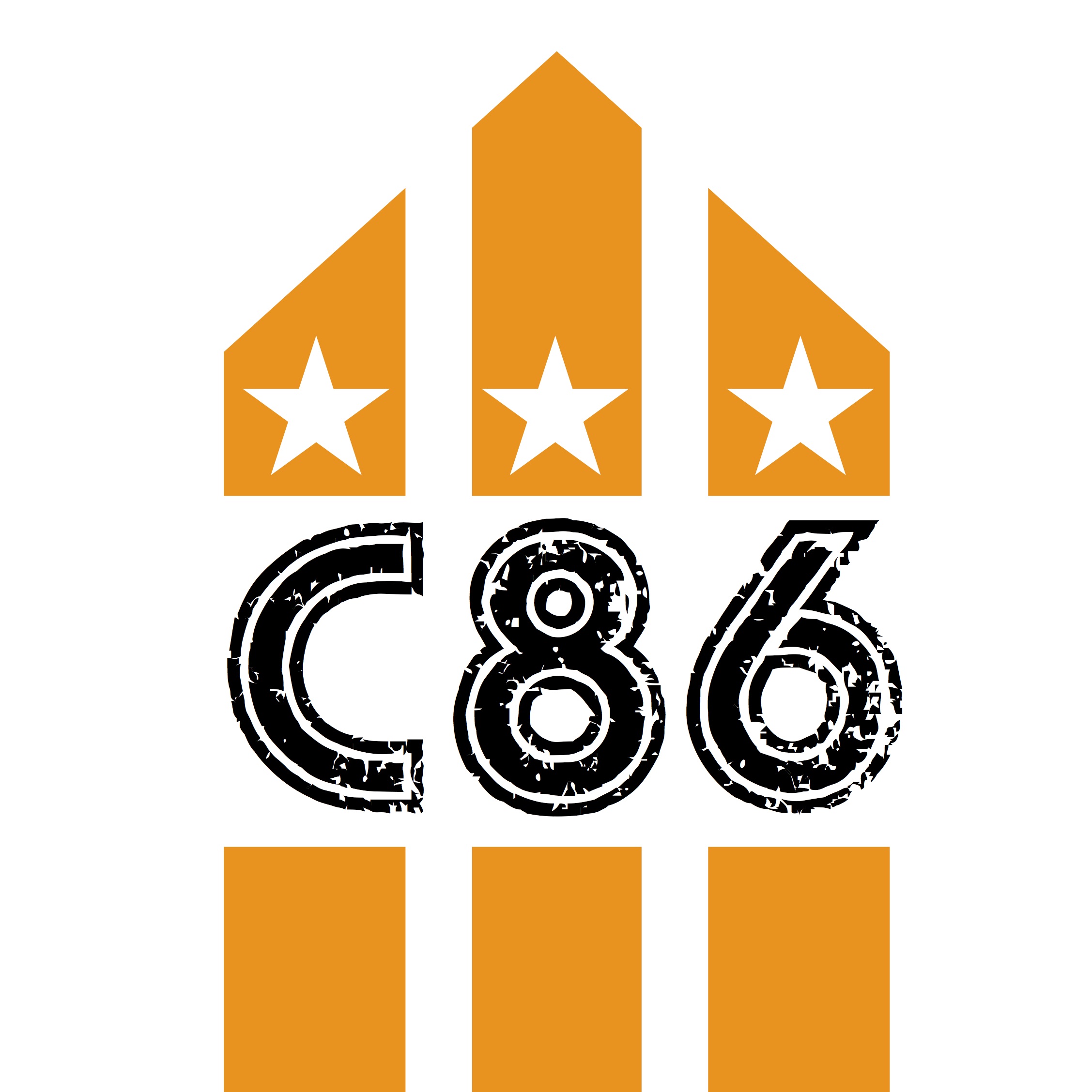 King of The Slums special with Charles Keigher in conversation with David Eastaugh
King of the Slums formed in Manchester, England, by writer Charley Keigher aka Charlie Keighera (vocals, guitar) and Sarah Curtis (electric violin), initially as Slum Cathedral User. Joined by bassist John Eccles in early 1985, they recorded a demo tape at Crimson Studios in Urmston, Manchester with the help of a drummer who left the band soon after. The band took up its image of Kings of the slums incorporating a plastic dustbin and a tambourine replacing the drums which added to their 'Slums' authenticity when playing live. They won Muze magazine's Band of the Year competition winning a recording session at a studio in Gorton Manchester producing a second demo tape. Their third demo tape came soon after at a recording studio in Upper Mill high up in the Saddleworth moors.
During the second and third demo tape recordings the group made its vinyl recording debut with the "Spider Psychiatry" single in 1986 on a small independent label SLR Records.
During this time they gigged at various Manchester venues as a three piece with their now trade mark dustbin drum and homemade stage. The single, reviewed by Melody Maker, never made any significant sales. In mid 1987 Eccles left the band. Sarah Curtis had studied violin at the Royal Northern College of Music, but dropped out before finishing her studies.
Further releases followed in 1988 and 1989 on the Play Hard label, now with bassist Jon Chandler and drummer Ged O'Brien (who replaced a succession of drummers), most of which were collected on the album Barbarous English Fayre (1989).
The band also recorded a session for John Peel's BBC Radio 1 show in 1988. An incendiary live performance of "Fanciable Headcase", shown on the influential Snub TV television programme, earned the band national exposure, and helped to push their EPs up the independent chart, "Bombs Away on Harpurhey" reaching No. 8.