Episodes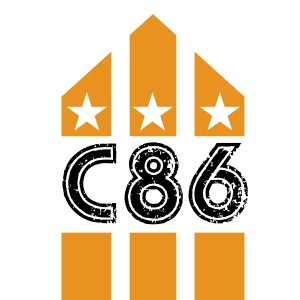 Tuesday Jun 11, 2019
Tuesday Jun 11, 2019
Helen McCookerybook in conversation.
Helen McCookerybook (born Helen McCallum, now Dr Helen Reddington) is an English musician, best known for serving as the bass guitar player and lead singer with Brighton-based punk rock band The Chefs during the late 1970s and early 1980s. She later formed Helen and the Horns (with Dave Jago on trombone, Paul Davey on sax and Chris Smith on trumpet), before continuing her career as a solo artist, writer and lecturer. In 2010 she released Take One on the Barbaraville label. She plays live gigs as a solo act as well as occasional revivals of Helen and the Horns.
Her pseudonym derives from a 1979 photo shoot in Brighton, with other bands on the Attrix label. When the local news photographer asked McCallum her name, she told him, on the spur of the moment, that it was "McCookerybook" and the name stuck.
Her first book (as Helen Reddington) The Lost Women of Rock Music: Female Musicians of the Punk Erawas published in July 2007. The book featured interviews with The Slits, Gina Birch, The Mo-dettes, Enid Williams (Girlschool), Dolly Mixture, Gaye Black (The Adverts), Vi Subversa (Poison Girls), Rhoda Dakar, Lucy O'Brien, Attila the Stockbroker, Caroline Coon, Geoff Travis and the late John Peel.
She holds a doctorate from the University of Westminster and has been a lecturer at the University of East London since 2006. British songwriter and performer Katy Carr cites Reddington's lectures on the musical works of The Raincoats and the Riot grrrl underground feministpunk rock movement as a source of initial inspiration for her own 2001 debut album Screwing Lies.