Episodes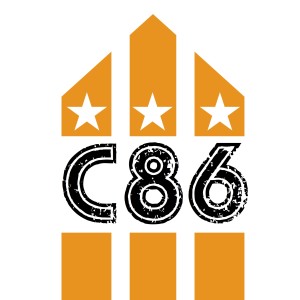 Thursday Jun 11, 2020
Thursday Jun 11, 2020
Gene Loves Jezebel special with Michael Aston in conversation with David Eastaugh
Originally called Slav Aryan, Gene Loves Jezebel was formed in 1980 with the Aston brothers, guitarist Ian Hudson, bassist Stephen Davis and drummer Snowy White. The Astons grew up in Cornelly, and later Porthcawl, in Wales, and moved to London in 1981. With a new home, and shortly afterwards, the new name, the trio, with bassist Julianne Regan and drummer James Chater (later replaced by John Murphy (the Associates and Richard Hawkins), played several live shows and were signed by Situation Two. Gene Loves Jezebel underwent numerous lineup changes between 1981 and 1985. In May 1982, Situation Two released Gene Loves Jezebel's demo and single, "Shaving My Neck". The band then added keyboardist Jean-Marc Lederman. Regan left the band within a year to form All About Eve, leaving Ian Hudson briefly playing bass and Albie DeLuca as the guitar player until Stephen Marshall joined.
In 1983, the band released two more singles, "Screaming (For Emmalene)" and "Bruises", and then their first album, Promise , which peaked at number 8 in the UK Indie Chart. In 1984, the band recorded a John Peel radio session for the BBC and toured the U.K. with fellow Welsh artist John Cale.
The band's second album, Immigrant, was released in mid-1985. However, at the start of a long American tour for Immigrant, founding member Ian Hudson left the band and was replaced by former Chelsea and Generation X guitarist James Stevenson (who later also played rhythm guitar on tour with the Cult).