Episodes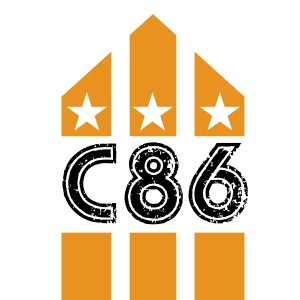 Wednesday Nov 13, 2019
Wednesday Nov 13, 2019
Gaye Bykers on Acid with Mary Byker aka Ian Hoxley with David Eastaugh
Gaye Bykers on Acid were formed in late 1984 by Ian Reynolds (Robber) and Ian Hoxley (Mary). They were later joined by guitarist and art student Tony Horsfall and drummer Kevin Hyde. Their first gig was at The Princess Charlotte in Leicester in mid-1985.
Their first releases – the single Everythang's Groovy and the Nosedive Karma EP – were both recorded in Leeds with Jon Langford of The Mekons, and released on the InTape label. They then signed to Virgin Records releasing the albums Drill Your Own Hole and Stewed to the Gills. Initial quantities of the vinyl version of Drill Your Own Hole were pressed without a hole in the centre, so it was necessary to drill your own hole to play it. The album spent one week at number 95 in the UK Albums Chart in November 1987.
They also played gigs (dressed in women's clothing) under the name 'Lesbian Dopeheads on Mopeds', supporting themselves, and thus getting paid twice. They also performed as a fictitious East German thrash punk band "Rektüm" (they claimed to have jumped over the Berlin Wall), recording an LP Sakredanus and an EP Real Horror Show under the name.
However management problems and poor sales meant that they were dropped by Virgin in 1989. They subsequently released the album Cancer Planet Mission on their own record label, Naked Brain. They also recycled and used the band name 'The Purple Fluid Exchange' (PFX) to release their dance cross-over material. It was at this time that Rocket Ronnie joined the band as DJ, sample player and dance advisor.
In 1990 they released Pernicious Nonsense, their last studio album, recorded with Jon Langford at the Stone Room Studios and at Alaska St. Studios with house engineer Chelo Zambelli. After difficult tours in the US and UK the band broke up, the final blow being when the label Rough Trade, who distributed their Naked Brain recordings, went bankrupt owing them and many other bands considerable amounts of cash.
Two compilation albums were subsequently released on the Receiver record label, From the Tomb of the Near Legendary… (1992) and Gaye Bykers on Acid (1993). A further bootleg compilation of Virgin records studio demo's was sold by their ex-manager (Tracy Lamott) to Cherry Red Records – Everything's Groovy (2001).
Tony and Kev collaborated in 1993 to form 'Steroid', releasing one just CD album entitled Jism Harvester on Clay Records, a crazy industrial mish mash of samples and guitar riffs.
The groups Total Anthology on DVD is available from Robber Byker at their official site and via their MySpace page.
The group often included samples from other artists or films in their music, usually from cult films such as Repo Man, Taxi Driver or Dune.
On 22 February 2016, it was announced that Gaye Bykers on Acid would be reforming for a final performance at Indie Daze in October 2016. This was later expanded into a nine date tour.