Episodes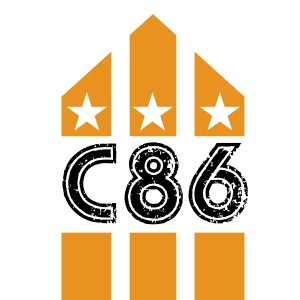 Sunday Dec 16, 2018
Sunday Dec 16, 2018
Named after the Easterhouse area of Glasgow, the band was formed in Stretford, near Manchester by brothers Andy and Ivor Perry, Peter Vanden, Gary Rostock and Michael Murray in the early 1980s.[2] Andy Perry, intrigued by communism and inspired by Bob Marley's direct delivery of political content, was invited to join the band in order to improve its lyrical content. Perry's political stance reflected the perspectives of the then active Revolutionary Communist Party, with particular regard to Irish politics.
Easterhouse played their first gig on 30 August 1983 at Dingwalls in London as the support band for The Smiths after Ivor Perry convinced Morrissey to let them have the opening spot.
Their Rough Trade singles "Whistling In The Dark" and "Inspiration" were both Top 5 independent chart hits. Their energetic first album, Contenders, featuring their signature song, "1969", has been compared to The Chameleons, New Model Army, and The Smiths.
In July 1986, Easterhouse participated in the Festival of the Tenth Summer.
After Contenders, Ivor left the band; by the time second album Waiting for the Redbird was released in 1989, Andy Perry was the sole remaining member of the original line-up. It produced a minor hit, "Come Out Fighting", which had significant airplay in the US, and spawned a Justin Strauss remix version of the same song.