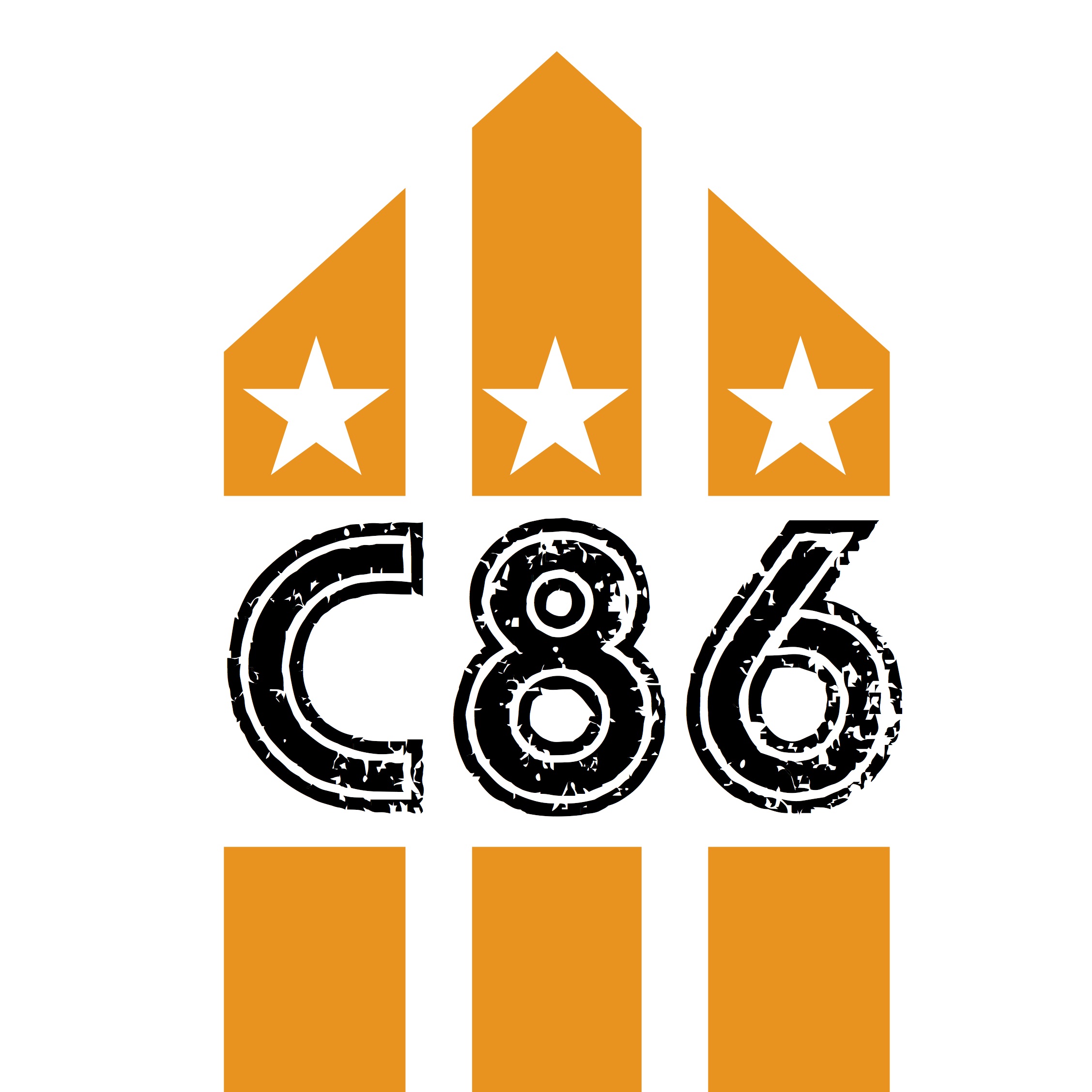 Richard Strange in conversation - talking about music, art, culture & much much more 
Doctors of Madness were formed in 1974 in a cellar in Brixton, south London by the composer and lead singer/guitarist Richard Strange, known as 'Kid' Strange.
To provide a platform for his musical ideas and compositions analysing urban culture neurosis and systems of control, Strange joined forces with Urban Blitz (electric violin, baritone violectra and lead guitar) Stoner (vocals, bass guitar) and Peter DiLemma (vocals, drums) to provide the link between the early 1970s progressive rock and glam rock of David Bowie and Roxy Music, and the later 1970s punk rock of the Sex Pistols and The Clash. Doctors of Madness cited The Velvet Underground and writer William S. Burroughs as major influences on their music which fused avant-garde hard rock with warped quasi-classical tones.
Between 1975 and 1977, Doctors of Madness recorded three albums for Polydor records - Late Night Movies, All Night Brainstorms produced by John Punter, Figments of Emancipation recorded at Abbey Road studios with producer John Leckie, and Sons of Survival. A posthumous compilation, Revisionism, was released in 1981, the band having split in late 1978. 
Doctors of Madness were BBC Radio John Peel Show featured artists on 25 November 1976, and received British television exposure during 1975/76 on the Twiggy Show and also the Janet Street-Porter Show.
Their support acts during their heyday included The Sex Pistols (Middlesbrough 1976), The Jam (London Marquee on several occasions 1976), Joy Division (as "Warsaw" Manchester 1976) and Simple Minds (as "Johnny and the Self Abusers" Falkirk 1976). Furthermore Richard 'Kid' Strange was best man at Dave Vanian's (of the Damned) wedding.
Early in 1978 Urban Blitz was ousted from the band after musical and personal differences, and was briefly replaced by singer Dave Vanian of punk rock band The Damned, who had recently split, albeit temporarily.
Richard Strange, Stoner and Peter DiLemma continued as a trio until October 1978 before disbanding due to withdrawal of record company support. Recognition of Doctors of Madness influence on the emergence of British punk rock was documented in the book An Unauthorized Guide to Punk Rock: The Early English Scene, including the Deviants, the Doctors of Madness, David Bowie, the Sex Pistols, the Clash, which was published in 2011. The band's reappraisal as an important influence in British punk rock prompted their albums to be re-released in 2002 on CD.
Richard Strange has promoted Doctors of Madness music in recent years with performances in Japan, backed by ex-Pogues multi-instrumentalist David Coulter and local band Sister Paul in 2003, and also performances in Leeds and Doncaster, Yorkshire, England, with bassist Stoner in 2006.
The Doctors of Madness reunited in October 2014 for a one-off performance, as part of Richard Strange's "Language is a Virus from Outer Space", a multi-media centenary celebration of satirical US writer William S Burroughs.[10]Joe Elliott of Def Leppard made a guest appearance, duetting on "Suicide City". Stoner died just one month after the October 2014 reunion, and received an obituary in The Times citing his contributions to music.
In May 2017, Cherry Red Records released a comprehensive three CD boxed set of the entire recorded works of the Doctors of Madness, entitled Perfect Past - The Complete Doctors of Madness, and the release was celebrated with a string of live performances by the band, featuring Richard "Kid" Strange, Urban Blitz, and the Japanese rhythm section of Susumu (bass) and Mackii (drums) from the band Sister Paul. This line-up toured in the UK and also in Japan.
In November 2017 Strange and Urban Blitz, joined by protest singer Lily Bud, performed an evening of "Unplugged" Doctors of Madness songs in the neo-gothic chapel of The House of St Barnabas, in Soho, London The event was filmed and released as a DVD, In The Afterglow.
Strange tours annually in Japan, with the Japanese power duo Sister Paul taking bass and drum duties, and has also lectured students in Otaru University, Sapporo.
In 2019 Strange return to the recording to studio once more, to record the first all-new Doctors of Madness album for 41 years. The songs were written by Strange in a short period of feverish activity, and were recorded at Doghouse Studios, Oxfordshire, with world famous producer John Leckie once again at the helm. The album, entitled Dark Times, will be released in September 2019. 8 songs (So Many Ways To Hurt You, Make It Stop!, Sour Hour, Walk Of Shame, This Kind Of Failure, This Is How To Die, Blood Brother and Dark Times) comprise this highly political, passionate album. Guests who were asked to participate in the recording include Joe Elliott of Def Leppard as backing vocalist in 5 songs, Sarah Jane Morris of the Communards sings on 4, and there are contributions from Terry Edwards (Tindersticks, Nick Cave, PJ Harvey and Madness), Steve 'Boltz' Bolton (Paul Young, The Who and Atomic Rooster as well as the young protest singer Lily Bud, and the Japanese power duo Sister Paul, comprising Susumu Ukei on bass and Mackii Ukei on Drums, who appear on all tracks.
The Doctors of Madness will tour Japan again in September 2019.