Episodes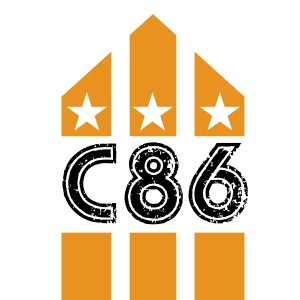 Tuesday Sep 17, 2019
Tuesday Sep 17, 2019
Age of Chance special with Neil Howson in conversation with David Eastaugh
Steve Elvidge was a Leeds native, and attended St Michael's College (R.C.); being the most notable musical alumnus of that school since Jake Thackray. Neil Howson, (guitar) also from Leeds studied at Jacob Kramer College of Art, Geoff Taylor (Liverpool) and Jan Perry (Stockport) were students at Leeds Polytechnic, now Leeds Beckett University.
Age of Chance first came to national attention in 1985, when their debut single, "Motorcity/ Everlasting Yeah" released on their own label, Riot Bible, was picked up and championed by BBC Radio 1 DJ, John Peel. A session followed, recorded at Maida vale studios and four songs, "Going, Going Gone Man", "Mob Hut", "The Morning After the Sixties" and "I Don't Know and I Don't Care" were recorded. "I Don't Know.." was re-recorded for Gunfire and Pianos, a compilation album released by Zigzag magazine.
They released their second self-funded single, "Bible of the Beats" / "Liquid Jungle" in January 1986, which led to an invitation to contribute a track, "From Now On, This Will Be Your God" on the NME C86 compilation tape. The band made their London debut at the ICA Rock week in July 1986. A second Peel session was recorded in June 1986, with "Be Fast, Be Clean, Be Cheap", "From Now On, This Will be Your God", "Kiss" and "How the West was Won". "Kiss" was recorded for the John Peel session while the Prince single was still in the charts.
The band then signed to the Sheffield independent record label, Fon, for "Kiss" and its remix 12"s and six track mini-LP Crush Collision. "Kiss" was No. 2 in John Peel's Festive Fifty for 1986.
The band signed to Virgin in January 1987, and embarked on a nationwide UK tour. They recorded a Janice Long session comprising "Who's Afraid of the Big Bad Noise", "Hold On" and "Bible of the Motorcity Beats." They began recording their first single for Virgin with producer Howard Gray: "Who's Afraid of the Big Bad Noise/Big Bad Rap" and then started their first Virgin album, One Thousand Years of Trouble. A second single "Don't Get Mad, Get Even" was released in October, followed by the album. In 1988, Channel 4 began using "Don't Get Mad..." as the music for the American Football programme, which ran over the next three years. The band began recording their second Virgin album in the summer at Rockfield in Wales.
Original singer Steven-E left in September 1988, during the recording of their second LP, forcing the rest of the band to recruit a new singer, Charles Hutchinson, in January 1989, and "re-vocal" the LP, which was released as Mecca in 1990. The main single from that collection, "Higher Than Heaven" reached No. 53 in the UK, despite being voted "record of the week" by BBC Radio 1's breakfast show listeners. When Hutchinson left, Perry took on vocal duties briefly before the band split in 1991.