Episodes
Monday Sep 06, 2021
Monday Sep 06, 2021
Neil Oram in conversation with David Eastaugh
In 1956 Oram traveled to Africa where he met musician Mike Gibbs in Salisbury, (now Harare). He played double bass in the Mike Gibbs Quintet with Gibbs on piano, vibes and trombone. A post-concert epiphany where a voice repeatedly told him "Je suis un poet!" led him to take up writing. Oram returned to Britain in 1958 where he ran a jazz café called The House of Sam Widges at 8 D'Arblay Street in Soho, London.The café was known for its jukebox which only had modern jazz records. It attracted many of the top London musicians. Ronnie Scott, Tubby Hayes, Graham Bond, Dave Tomlin and Bobby Wellins were frequent customers, occasionally enjoying a bowl of spaghetti bolognese crafted by Oram. Downstairs was a club/performance space called 'The Pad'.
Oram was now writing poetry, giving readings and painting large abstract jazz inspired paintings. In 1960 he opened The Mingus art gallery in Marshall Street, Soho where abstract paintings by O. G. Bradbury, George Popperwell, Jaime Manzano, Tony Shiels and William Morris the American beat poet/action painter could be seen. Morris's huge, jazz paintings were executed in The Pad to the vibrant sounds of the Graham Bond Quartet, then carried round the corner and hung up wet in The Mingus.
Wednesday May 19, 2021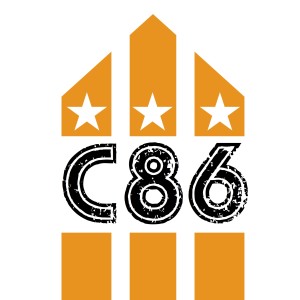 Wednesday Mar 24, 2021
Wednesday Mar 24, 2021
Shoplifters of the World - film with Stephen Kijak in conversation with David Eastaugh
1987. Denver, Co. One crazy night in the life of four friends reeling from the sudden demise of iconic British band The Smiths, while the local airwaves are hijacked at gunpoint by an impassioned Smiths fan.